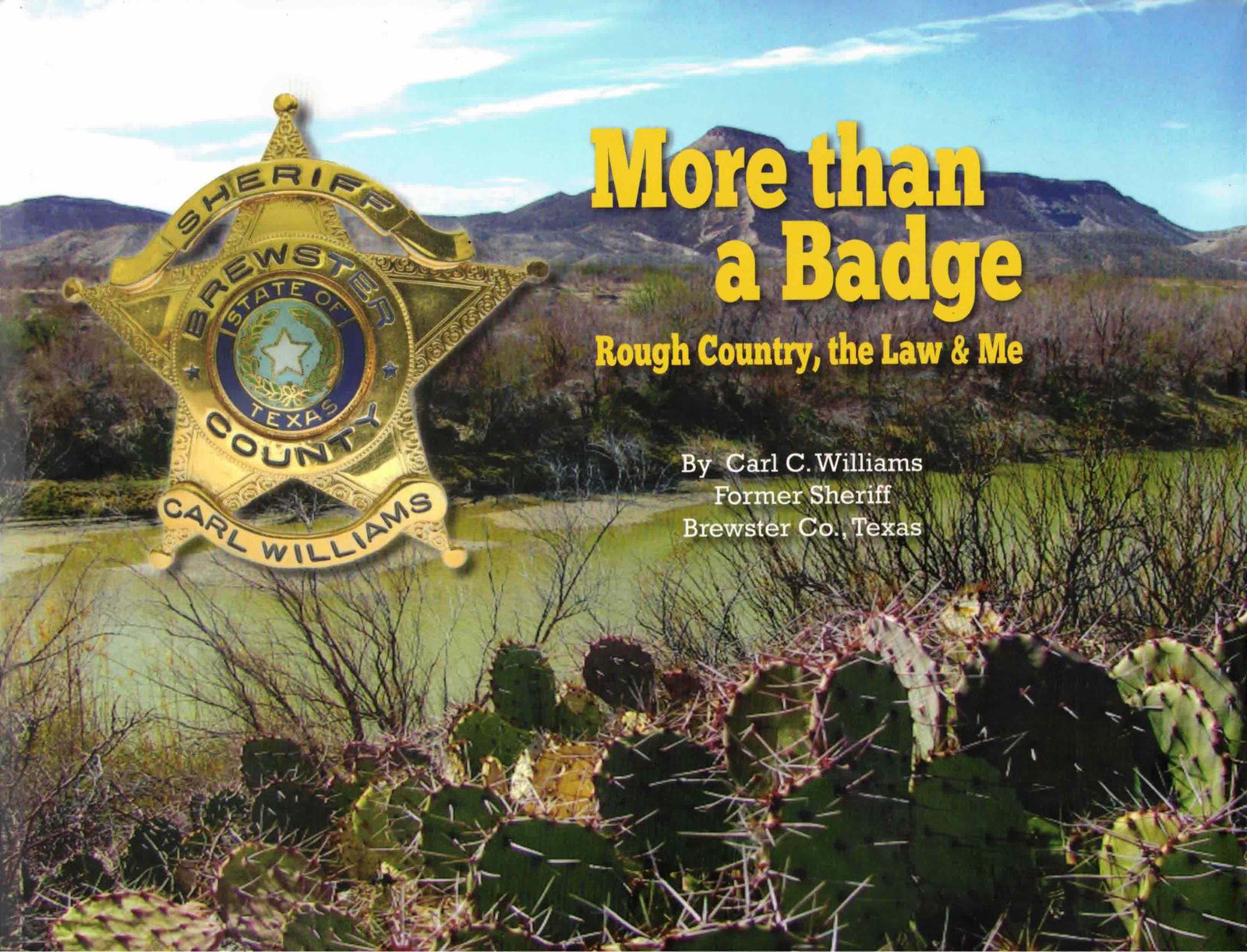 Former Brewster County Sheriff Carl C. Williams has published a remarkable collection of far west Texas stories and memories of people knew in his lifelong law enforcement and photographic careers. Born in Marfa in 1934, Williams grew up in the Texas Big Bend. After graduation from Fabens High School, Carl enrolled at Sul Ross in Alpine. While in Alpine Williams apprenticed under several professional photographers including the master of Big Bend photography Wilfred Dudley Smithers. Carl did darkroom work for Smithers including helping make the Smithers lamps with their beautiful hand-colored shades of Big Bend ranching scenes. When Smithers sold his lifetime photo collection to the University of Texas Austin, Carl helped sort and label the hundreds of negatives and glass plates. Before graduating from the university, Carl was the official Sul Ross photographer.
Carl's father, a River Guard and U.S. Customs inspector, deputy
sheriff, and merchant encouraged his son to enter law enforcement. In 1955, Carl was sworn in as a deputy with the El Paso Sheriff's office and worked for a time based in Fabens. Then he joined the Texas Highway Patrol graduating in 1957 from the Texas DPS Service Training School in Austin. The DPS assigned him to Van Horn then transferred him to Alpine​ because he knew the Big Bend well being born and raised there.
In 1964 Williams was elected Sheriff of Brewster County.
More Than a Badge contains a wealth of far West Texas history from
the viewpoint of a highly respected lawman. It is a good read, deserving a place in any Big Bend library. The book has an excellent index as well as hundreds of fine historic photos many of them done by Williams over the years. It also contains a history of the Brewster County Sheriff's Office along with interesting short biographies of Texas lawmen in its 533 pages. For more information or to order the book see:
https://www.amazon.com/More-Than-Badge-Carl-Williams/dp/099097
Glenn Justice
---
Comments
Add Comment
Comments are not available for this entry.
---