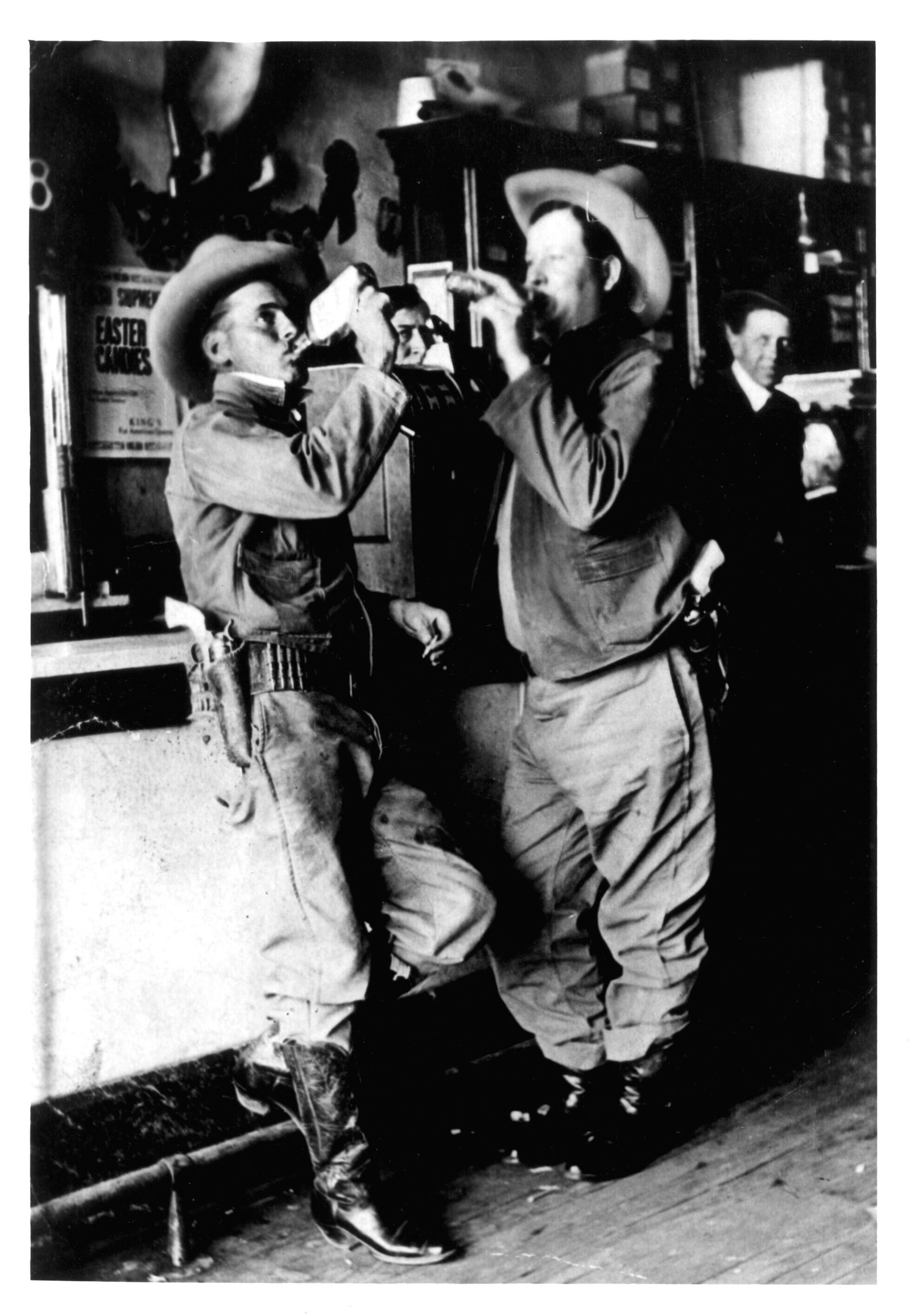 Glenn,
Because you've published items on Nate Fuller and A.G. Beard in your blog over the past couple of years, I thought you might enjoy the attached photograph of Fuller (left) and Beard pretending (?) to slake their thirst in an undated picture. My nephew, Caleb who lives in West Texas thinks he's identified (the photo as being made at Livingstons's Ranch Supply in Marfa). As for the date, it would have to be sometime between mid 1916 when Beard and Fuller enlisted and 1920 when Beard left for Mexico. Obviously if you or anyone else could supply additional information it would be welcome.
Monty Waters
Monty,
Thanks for the cool old photo. A picture is worth a thousand words. Readers, for more on A.G. Beard from Monty, see:
http://www.rimrockpress.com/blog/index. ... 106-223008
Gj
---
Comments
Add Comment
Comments are not available for this entry.
---